Fully qualified workers
Bailey & Birch have an established  team of very experienced fully qualified workers who always adopt a careful and sympathetic approach and treat a Client's property with the utmost respect, care and consideration. Our staff are carefully selected and trained to the highest standards.
We give an assurance that every member of our workforce is qualified for his duties and understands the responsibility placed with him. As a result of these policies we guarantee fully all the work we do and believe that every job completed by us has been to the total satisfaction of the Client.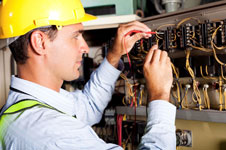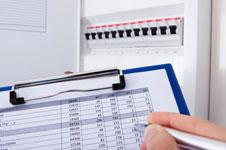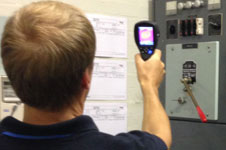 Over 50 years experience
Roger Bailey and John Birch are both highly qualified electrical engineers having between them more than 50 years experience in the electrical industry. In 1988 Roger Bailey qualified as a contracts manager, a qualifying manager with The NICEIC and also as a  representative with the ECA.  In 1996 Roger obtained the newly developed Electrical Inspecting Engineer qualification essential for producing Expert Inspections & issuing Expert Legal Reports & Certificates.
Roger regularly provides lectures at John Moore University on Electrical Safety,  Technical Regulations and Electrical Legislation.  Roger has for many years provided seminars, presentations and meetings for colleges, surveyor and other professional groups.
After gaining his electrical engineering qualification John Birch went on to achieve The HNC Diploma in Electrical Engineering. John has experience as much in the industrial field as well as the domestic field having specialized in design of plant and process control. His many years experience as a contracts manager have provided him with the experience which is necessary to correctly service any contract.
Cost Effective
The dedication and commitment of our design department will provide the appropriate solution to any prospective job or situation. This ensures the correct and most cost effective answer to your needs without sacrificing our strict quality control regulations which always include using materials of the highest quality complying to British Standards giving you peace of mind with a safe and correct installation.