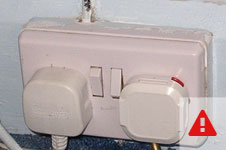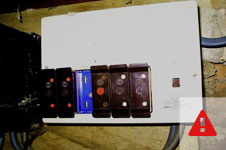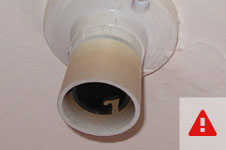 If so your electrical system may be aged, deteriorated and potentially unsafe.
If an electrical system is more than 10 years old it may require improving, if it is over 30 years old it may need rewiring and renewing. The IET state that domestic electrical systems require inspecting every 10 years.  Our considerable expertise is no better reflected in the quality and precision of our highly experienced and properly qualified installation engineers, our training programs are set to the industries highest standards giving our customers and assurance that every installation is safe and of the highest quality. Call for more information and details of our references.
Trained to the highest standards
When carrying out electrical work we always adopt a careful and sympathetic approach  and treat our Client's property with the utmost respect, care and consideration. Our staff are carefully selected and trained to the highest standards. We give an assurance that every member of our workforce is qualified for his duties and understands the responsibility placed with him. As a result of these policies we guarantee fully all the work we do and believe that every job completed by us has been to the total satisfaction of the Client.