For the lightning protection system to function as designed in the event of a lightning strike, it is essential that the system is maintained, tested and kept in good order. Bailey & Birch offer services which include testing, soil resistivity testing, repairs. And of course providing suitable certification.
We are able to repair systems, replace missing or damaged parts and provide trunking which covers the down conductors to safe guard against theft.
Please feel free to call us if you would like further information, advice  or an idea of costs, we currently have highly competitive offer prices for this service.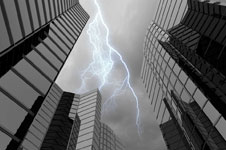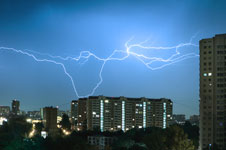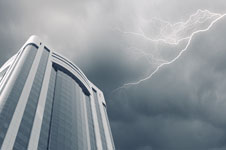 Lightning Surge Protection
An essential part of a lightning protection system is a Surge Protection Device (SPD). This is an electronic device aimed at protecting valuable electronic, IT and other sensitive equipment from a catastrophically destructive  high voltage surge through your electrical wiring system in the event of a lightning strike. Such a surge can destroy computers, electronics and the like in less than a second.